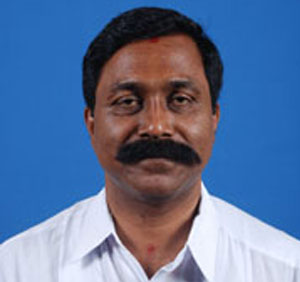 SHRI ANUP SAI
President, Governing Body
Brajrajnagar College, Brajrajnagar
In the words of Swami Vivekananda, "A nation is advanced in proportion to education and intelligence spread among the masses" I feel delighted that Brajrajnagar College, Brajrajnagar is involved in the process of nation building.
As an academic institution, Brajrajnagar College, Brajrajnagar is a milestone in the academic history of Brajrajnagar and Jharsuguda District. The focus of this academic institute is to impart quality education to the students of the state in general and Jharsuguda district in particular.  Since its inception in 1978, the college has been nurturing the young minds and preparing them for becoming good citizens of the state. The dedicated faculty members of the college are putting their best efforts for accomplish the objectives. The college is having good infrastructure to meet the needs of the students. Recently, a girls' common room was inaugurated. Funds have been sanctioned from RUSA for more and more development of the college.
No aspect is left untouched by the faculty members starting from academics to co-curricular activities to prepare the students brilliant human beings.  We are creating an environment for future leaders, entrepreneurs and professional who possess skills and aptitudes in an array of functional disciplines.
I am very happy with the launch of Website of the College. It will provide all sorts of information to all concerned.  I am positive that in times to come we will be able to provide more quality education and provide a platform of more holistic learning to the young generation of learners.
Shri Anup Sai (President, Governing Body)